Sales Metrics & KPIs
Metrics & KPIs for modern sales teams.
Track all your Sales KPIs in one place
Sign up for free and start making decisions for your business with confidence.
or
Sign up with your email
Free forever ● No credit card required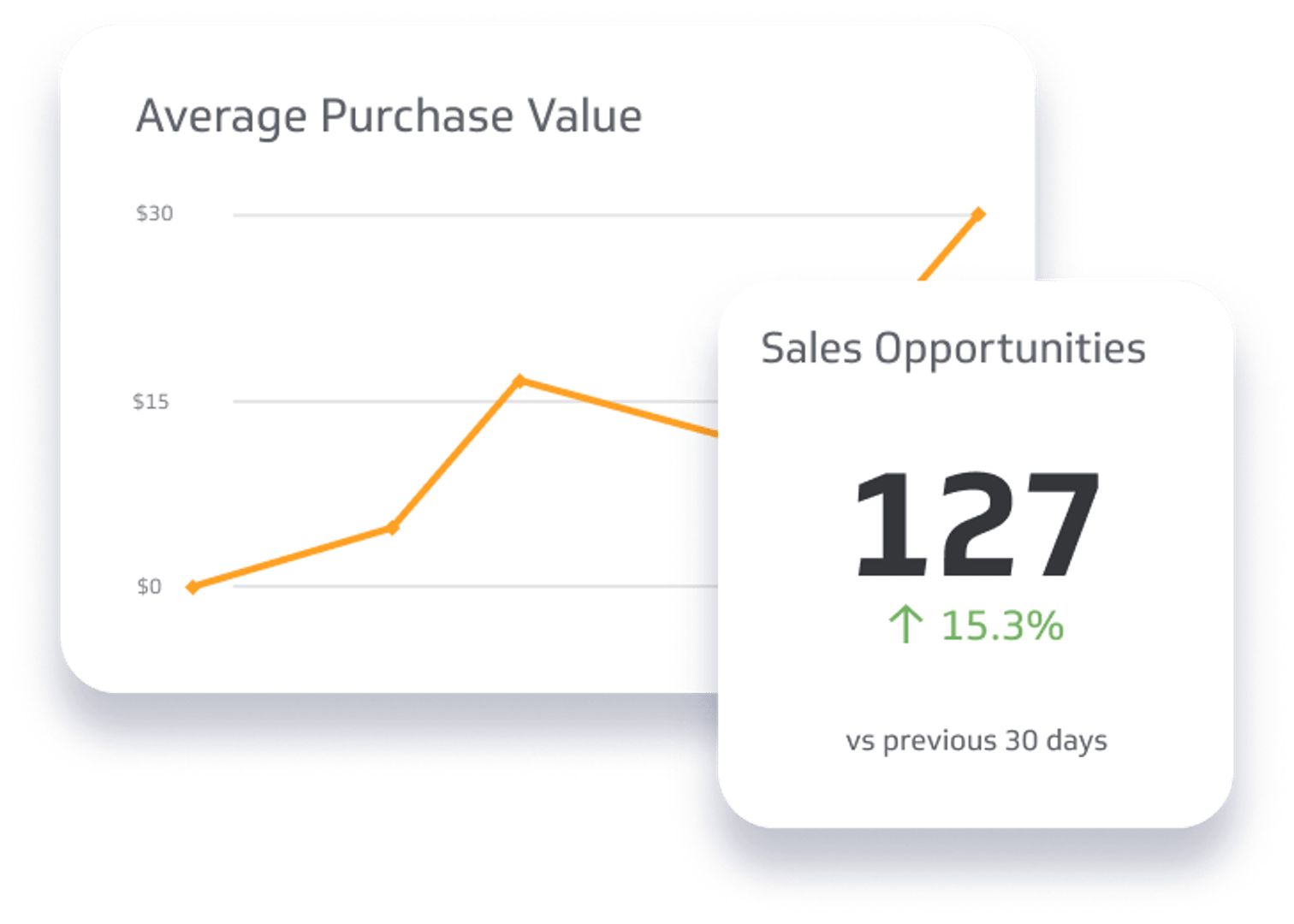 Sales metrics to help teams measure their performance
Modern sales teams are the driving force behind your business and key sales metrics are top of mind for everyone. Sales teams drive revenue. And revenue is often top of mind for the CEO, the board, shareholders, and employees.
Top performing sales teams are data-driven. Everything in sales is measurable. And the benefit to measuring your performance is that you can identify areas of improvement. Key sales metrics are a compass that keep you on course to achieving the results you and your business are looking for.
This top sales metrics and KPIs resource is designed to help sales professionals like you identify and track the best sales metrics with examples you can track on your own dashboards and reports.
Best Sales Metrics
Average Profit Margin
Opportunities
Sales Qualified Leads
Trial Conversion Rate
Sales Cycle Length
Cost Per Lead
Lead to Win Rate
Retention and Churn Rates
Customer Lifetime Value
New and Expansion MRR
What is a good sales KPI template?
It can be said that a good sales KPI template isn't a visual example, but a process. To define your sales KPI template, take these three actions:
Identify your business objective
Set a departmental target to help achieve that objective
Define your measurement process
For example, if your business objective is to bring in a total revenue of $1M this year, you need to set a sales target of $250K per quarter, and measure your closed won opportunities closely throughout the course of the year
Start tracking your metrics
Level up your analytics with a free forever PowerMetrics account