Dashboards
and reports
Make your metrics accessible to your team, no matter their technical abilities. Encourage a data-driven culture, align your team on goals, and drive change.
Get Started Free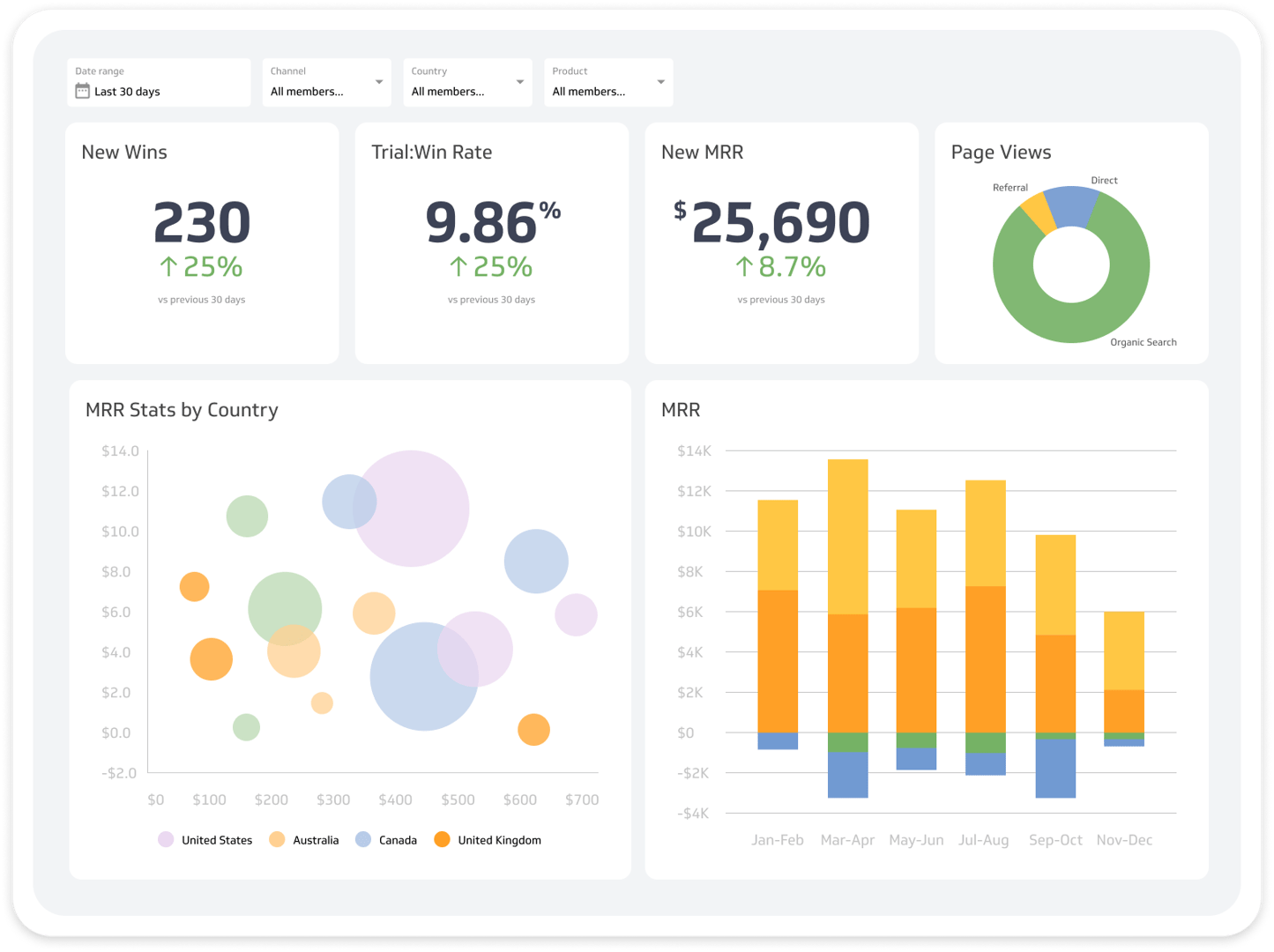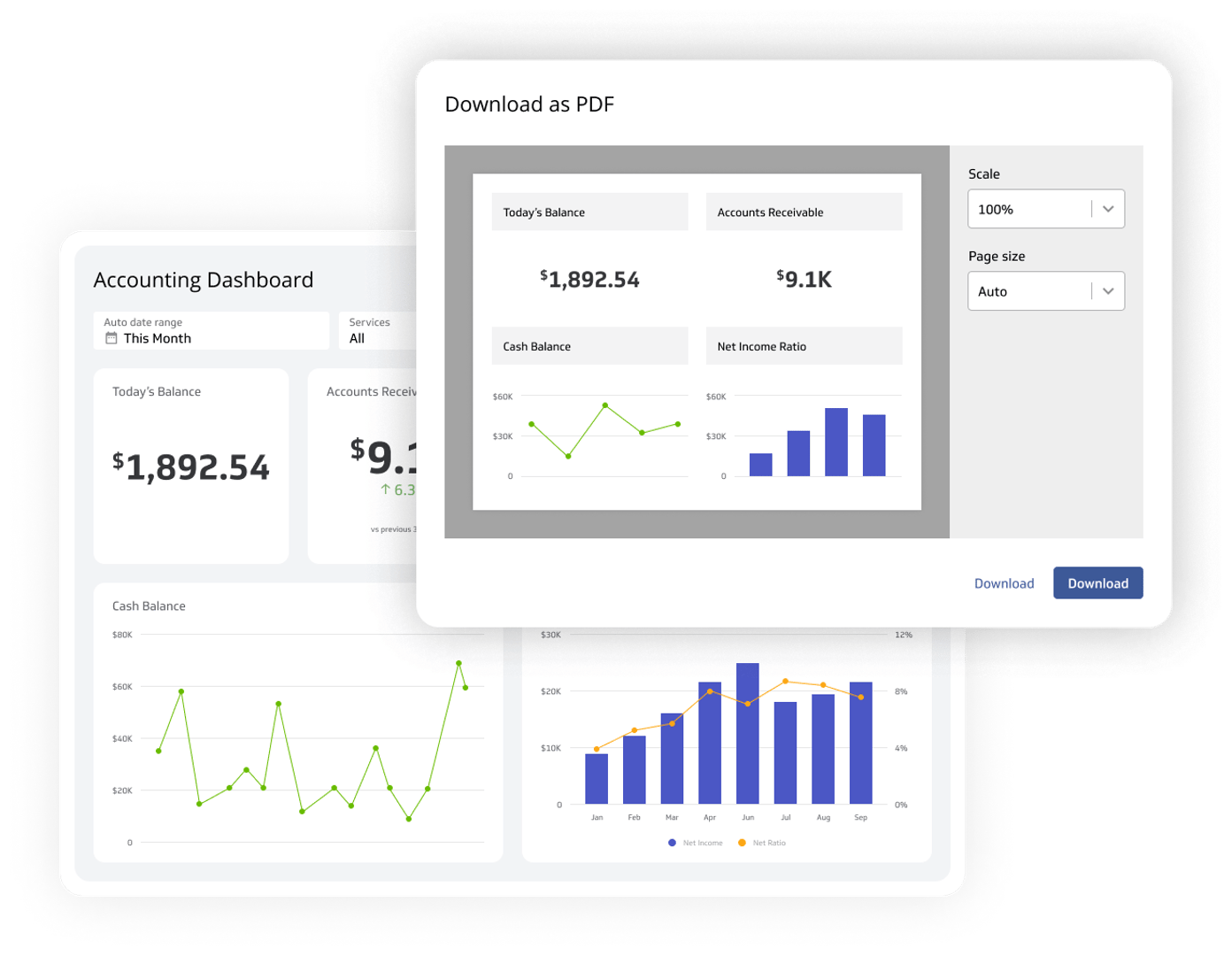 Build powerful dashboards
for you and your team
Business decisions aren't made based on a single metric. Add your metrics to a dashboard to communicate business goals and empower your team to make decisions with confidence. Skip the manual effort of compiling reports in spreadsheets, juggling multiple application windows, or copying and pasting into slide decks. Everything you need to make business decisions is waiting for you on your PowerMetrics dashboard.
Date Range and Filters
Let viewers of your dashboard apply date ranges, or choose a custom date range. You can also define a selection of filters that can be applied to all metrics on the dashboard.
Sharing and Access
Share your dashboards and metrics and manage individual users, teams, or departments by creating groups, assigning roles or granting specific access rights.
Auto-refresh
All metrics are automatically updated across your dashboards. Refresh can be every 15 minutes and up-to every 4 hours depending on your plan type.
Add Context
Add images and text to your dashboards to add context to your metrics.
Customization
Assign colours to your labels to emphasize context or match your company branding. Further customize it and add your company logo or change the theme of your UX.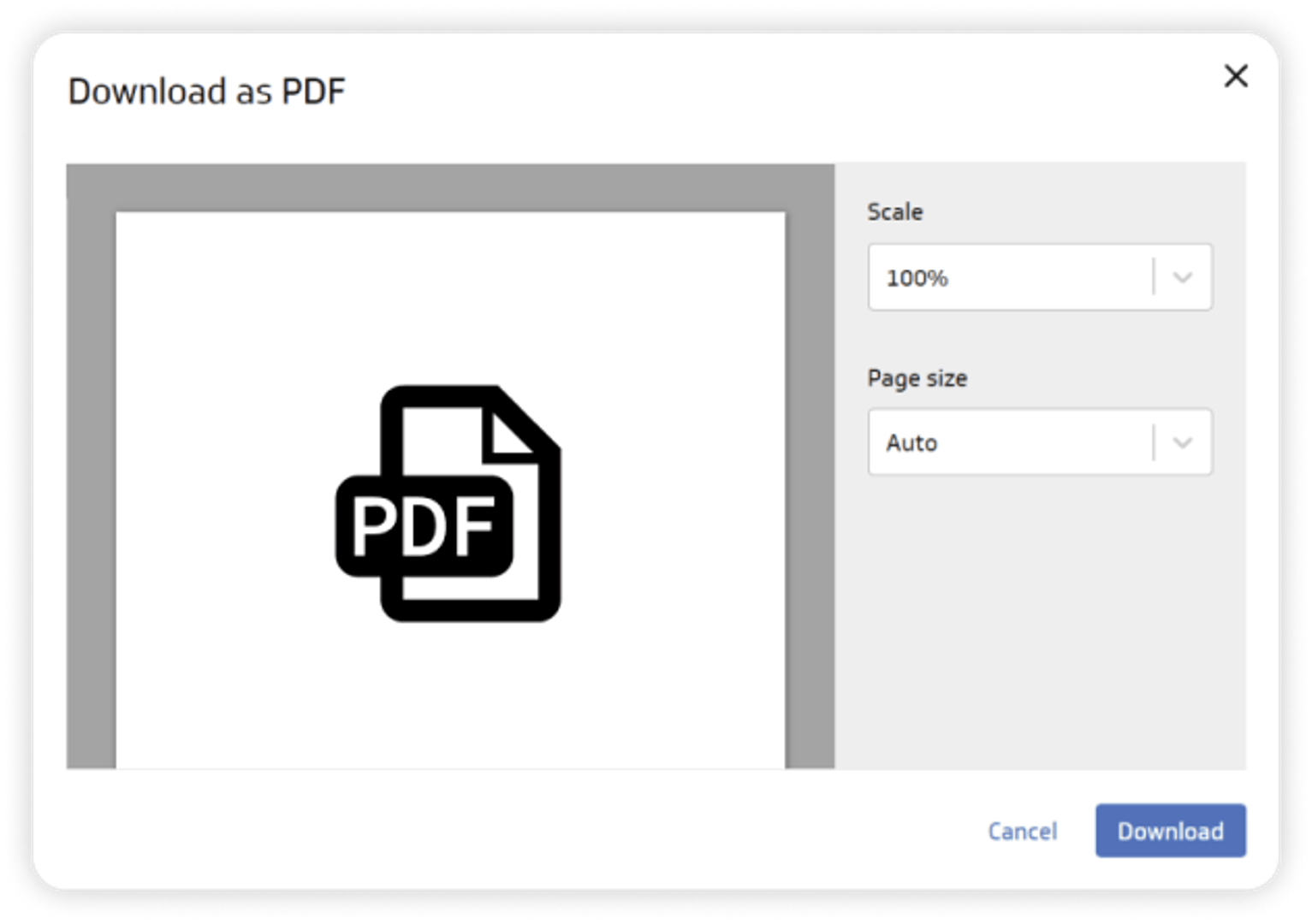 Create reports
to share
Discover the ways you can share so you and your team can use your metrics and dashboards as a single source of truth. 
PowerMetrics automatically formats PDF reports of your dashboard to share with your team in chat, send via email, or add to a presentation deck.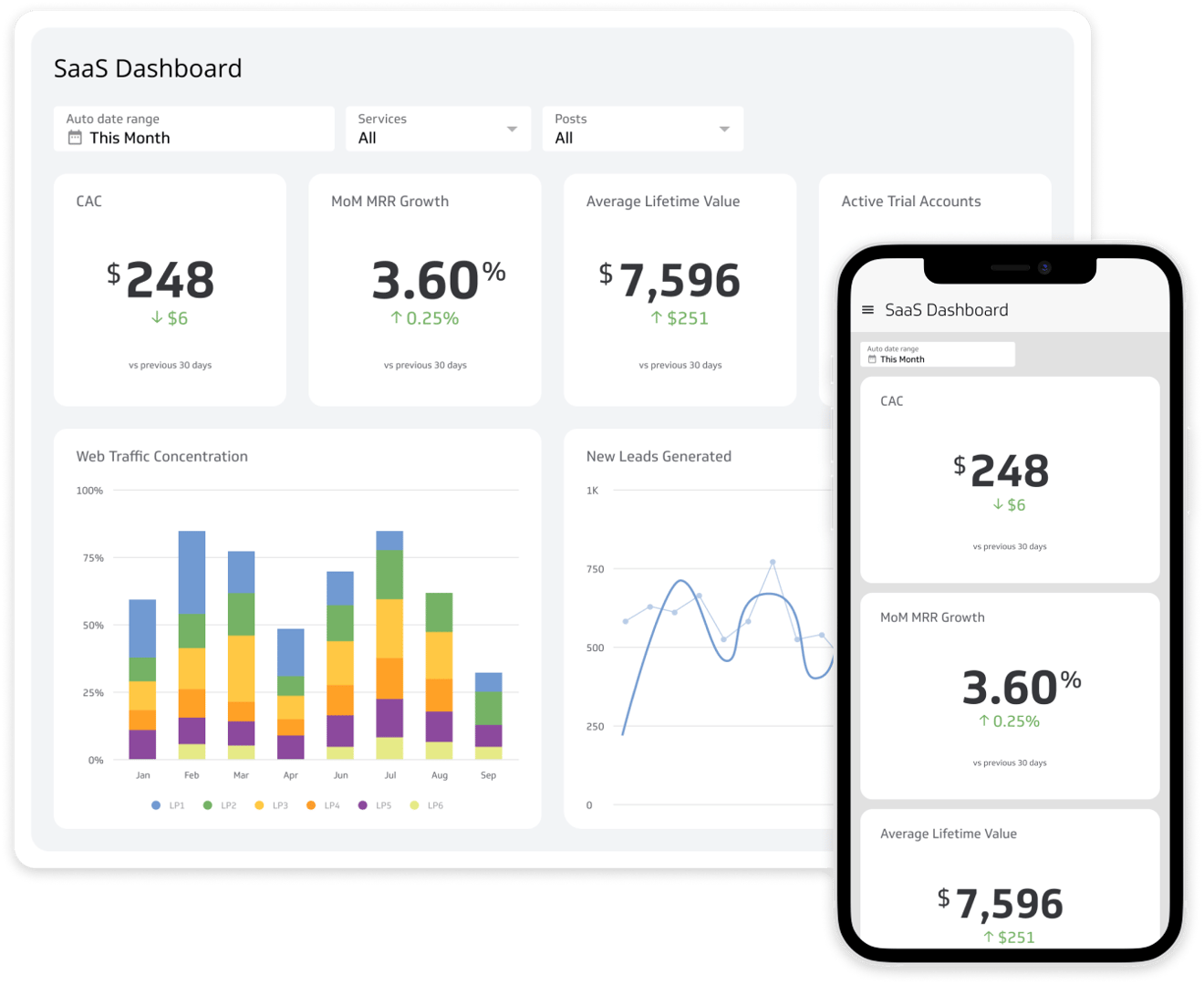 Access your dashboards
and reports anywhere, anytime
Access your metrics, dashboards, and notifications using your mobile web browser: it's fast, responsive, and has the same full feature set as desktop.
Set notifications via email or in-app on goal achievements so you can always make informed, data-driven decisions.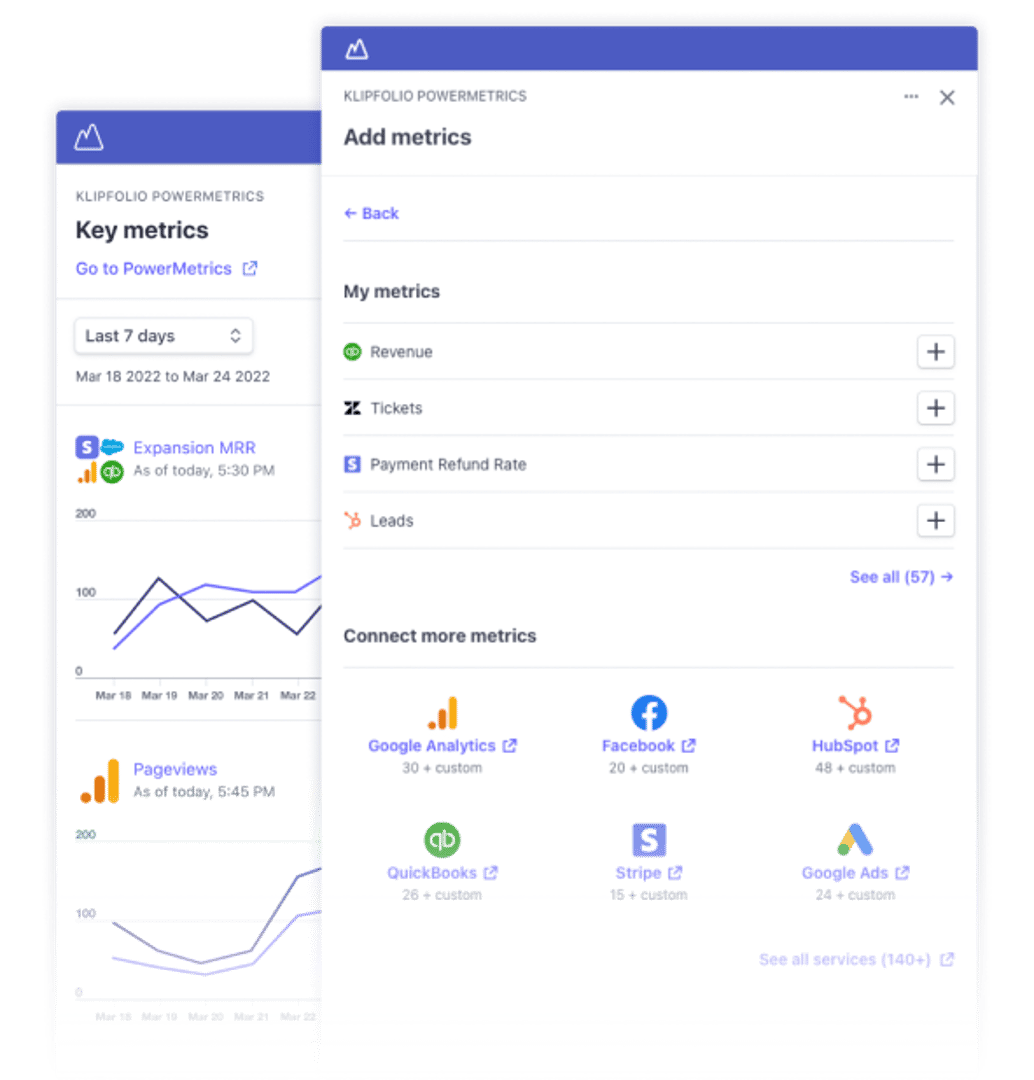 PowerMetrics
and Stripe
Are you a Stripe user? Now you can track the money in your bank account to the traffic on your website—right in your Stripe Dashboard.
Install PowerMetrics in your Stripe Dashboard so you can connect to popular data services like QuickBooks, Google Analytics, or HubSpot, and track all of your business metrics in one place. It's full funnel business reporting, in Stripe. Then drill through to PowerMetrics to analyze one of those metrics in more detail.
Learn more about PowerMetrics x Stripe
Turn your data
into insights
Next:

Goals and Notifications
The control you need over your metrics to drive business growth and the data strategy that makes it possible.
Learn more